whitney printing is the only printing company located in oviedo, florida…

our company expertly serves the needs of local business owners that need an experienced printer
to create and produce their marketing and print materials.
digital printing services
business cards . postcards . brochures . flyers
booklets . menus . letterhead . envelopes . carbonless forms
corporate invitations . announcements . holiday and greeting cards
black and white copies . color copies . laminating
spiral binding . folding . banners . magnetic signs
graphic design
graphic design . corporate identity
marketing services . consulting
we will sit down with you, get to know you and take the time to understand what you are looking for, even if you don't know exactly what you want…
each project receives personalized attention, you will not be choosing a template from an overwhelming book,
every order is given our creative and thoughtful attention based on your input during our free consultation
 all orders are thoughtfully designed and printed for you…
all production is done right here in our shop with our entire focus on providing innovative, high quality printing with consistency…we are your marketing and creative partner

 our goal has always been to be the best printing option in the area…
we are the small local printer who knows your name when you walk through our door…
we thrive on creating and maintaining lasting relationships with our clients 
john
Whitney Printing ROCKS!! NO Rework and the Orlando Medical News partners on many projects with Whitney. Owner – Sales Manager has a sense of humor too, making challenging projects FUN!
michael
Quality prints and good pricing. I highly recommend them for your printing needs.
taryn
Great people! We have used them twice for company event flyers. They have done an excellent job and are extremely professional. We were in a bind to get our flyers printed quickly for an upcoming event and they delivered! We'll continue to go back to them for our printing needs. Thank you Kevin!
leigh ann
Professional as always. Whitney printing takes care of all my printing and design needs. Down to earth and friendly too! Highly recommend!
char
Whitney Printing Rocks, always top notch service!
tiffany
Whitney Printing does awesome work. Several organizations I work with use them regularly for their printing needs.
luke
I've mentioned it before, and it bears repeating. I HIGHLY recommend Whitney Printing. Their customer service is A+, their attention to detail is impeccable, their finished product is beautiful, their rates are competitive and they're just nice folks. Please give them a try for your next print job. You won't be disappointed.
sarah
The only place I will go for my professional and personal graphic design and printing needs! This company epitomizes the true definition of quality and customer service!
jim
I have worked with the employees at Whitney printing many times, for many different types of projects. I highly recommend them to all of my clients too.
julie
Whitney Printing does amazing work! They did both my high school and college graduation announcements, my business logo, business cards along with many other printing items for business. I wouldn't use or trust any other company. Whitney Printing is the best!!!
cheryl
I have been a customer for a few years now and I have to say that they do not treat me like a customer, they treat me like a friend and family member. Their detailed, friendly and overall wonderful service is top notch!
kristen
They were very affordable, provided expedient service, and gave me an amazing product. Kevin there helped me with sending my formatted files to print out correctly and was very helpful and friendly. If I ever have to print anything again, I will definitely be using this company. I cannot recommend them enough!
janet
Hands down this is the BEST printing company I've ever worked with. As an independent floral designer I rely on my brochures, signage, business cards etc., almost solely as my marketing tools. Rick and Kevin are creative, easy, knowledgeable, confident and FULL of great ideas.
let us know what we can help you with today
file uploader may not work with older browsers or operating systems...
your browser plug-ins may need to be enabled
if your upload fails, please call us at 407.977.3915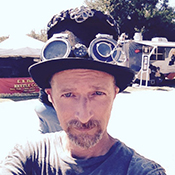 rick rauschart
rick has been in printing since 1984 and has experience in graphic design, production, bindery and customer service. he and kevin started whitney printing in 2005 after moving to florida from pittsburgh, pennsylvania.
kevin zerbe
kevin is originally from dayton, ohio and moved to florida in 2003. in addition to handling all of our accounts and customer service, kevin has branched out into voiceover work and has done audio books, training videos and has even appeared in an independent film.
jonas wagner
jonas has 25 years experience in print production and we are thrilled to have him with us at whitney printing! he also listens to 80s alternative music in the shop – bonus!!!!!!!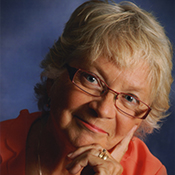 whitney rauschart
whitney has been often credited for the success of the company. without her guidance, love and respect, we wouldn't have had the ambition to start our own business. love ya mom, visit more often!